Overview​
Scripts allow you to define Javascript functions that can be re-used as user-created Nodes in a Flow.
A script can be shared with the community to implement common or missing features not found in a plugin.
Each script will be added as a Flow Node in the Flow Editor.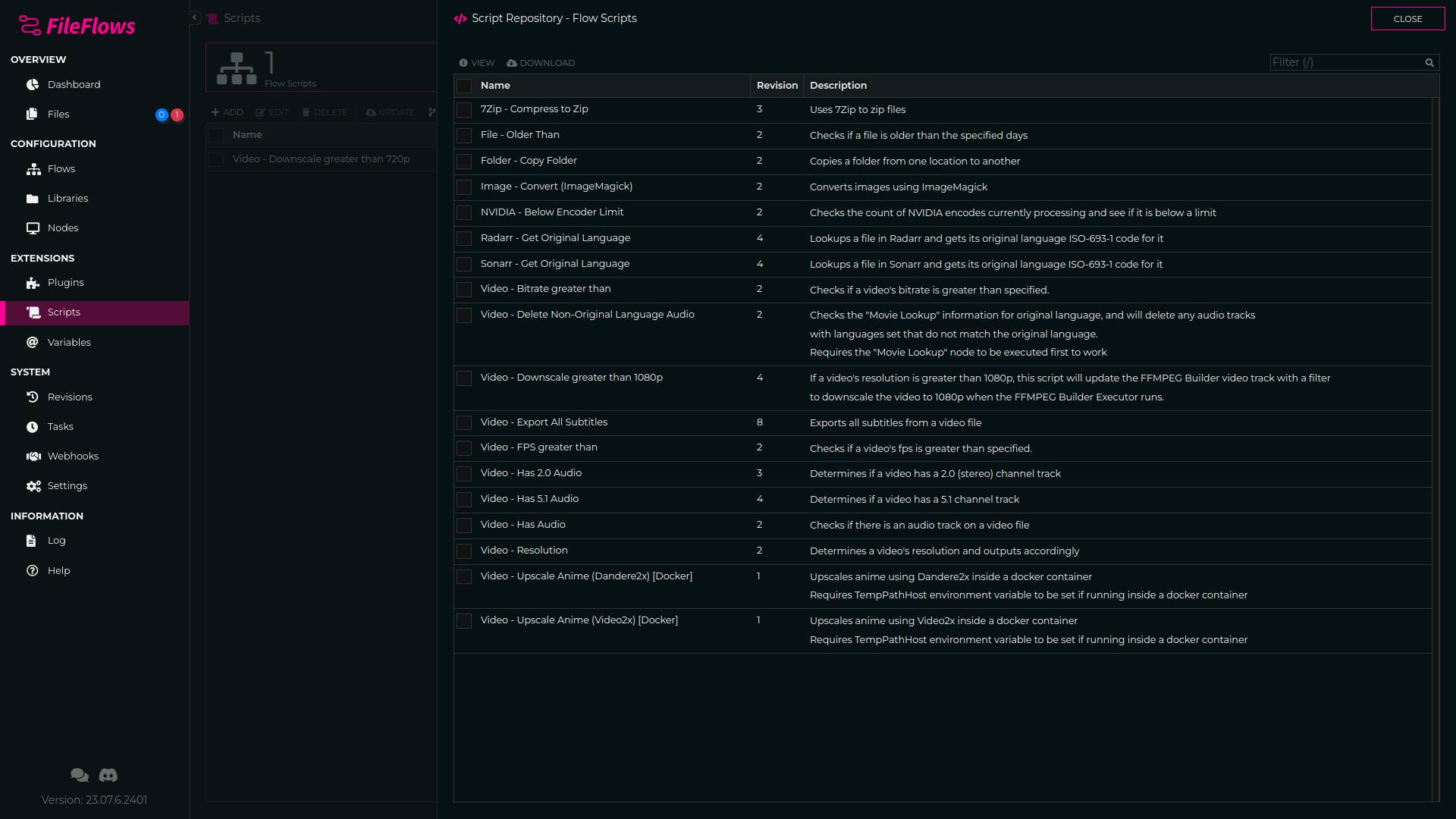 See Scripting for a complete reference
Types of Scripts​
Flow Scripts​
These are scripts that will be available as additional nodes in a Flow. These must follow a strict pattern described below.
System Scripts​
These scripts are special scripts that can be used by the system for Tasks and events. These do not follow a strict pattern, and are treaty as "truthy", if they return a "falsey" value (false, 0, null etc) when use they stop an action. For example if a script returns 0 and is used in a "Pre Execute Script" for a Processing Node that will prevent that node from processing any more files.
Shared Scripts​
These scripts are libraries that can be used by any script and can provide helper methods to simplify other scripts. For example, there is a FileFlowsAPI shared script which provides access to some FileFlows API methods.